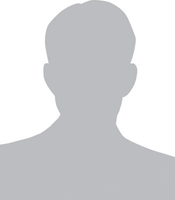 General surgery
18400 Katy Freeway, suite 330
Houston, Texas, USA, 77094
Ph:

713-461-1013 |
Medical School
Baylor College of Medicine
Year of Graduation from Medical School
1993
Residency
General Surgery, Baylor College of Medicine
Medical Conditions Treated
Benign and Cancerous diseases of the breast
Gallstones
Hernias
Soft tissue masses
Board Certification
General Surgery
Hospital Affiliations
Houston Methodist West
Memorial Hermann Memorial City
Westside Surgical Hospital
Awards & Achivements
Physician of the Year, 2004
Languages Spoken
English, Spanish
Physician Personal Statement
Dr. Jo Pollack is a general surgeon in private practice, dedicated to the care and well-being of women with breast disease. The treatment of breast disease is sometimes a very private issue with patients and often a very emotional one when the diagnosis is cancer.

Dr. Pollack insists on seeing patients within one to two days after a report of an abnormal finding on mammogram or ultrasound . If the abnormalities on exam are suspicious, biopsies are performed as soon as possible, often in the same day as the office visit. Surgeries and procedures are also treated as priorities and scheduled within days if thte patitent desires.

Dr. Pollack is a firm believer in early detection, early treatment, early cure. Diagnosis of breast disease starts with a history and physical exam of thte breasts. Mammograms and ultrasounds are excelIent diagnostic tools which go beyond what can be detected by experienced hands.

Dr. Pollack personally reviews patients' diagnostic images at the time of the their exam to assist in forming a preliminary diagnosis. These procedures can be performed with small hollow needles under local anesthetic using ultrasonography, mammography, or MRl for precise guidance. With the newest techniques, extremely small areas can be detected and accurately sampled with minimal discomfort. If you are diagnosed with benign disease of the breast, treatment options and follow up recommendations will be discussed in detail.

Dr. Pollack encourages questions from patients and will take the time to educate them and address any concerns. Patients will be notified by mail for their follow up images and exam. If you are d iagnosed with breast cancer, Dr. Pollack and her staff will assist you through your journey.

All options will be presented and Dr. Pollack and her staff will be there for you throughout the decision-making process and road to recovery.
Contact Information